Hardness Testing
Hardness testing is a measure of how resistant solid matter is to various kinds of permanent shape change when a compressive force is applied.
The most commonly used methods of Hardness testing in metals are, Vickers, Brinnel, Rockwell, and Microdur. Brinnel Vickers and Rockwell hardness testing are based on the indentation of a test material from an application of force. Microdur hardness testing measures the hardness of the material based on Ultrasonic Contact Impedance which measures the hardness value based on changes to the relative size of the micro indentation area.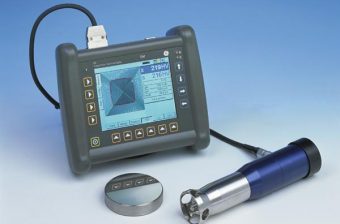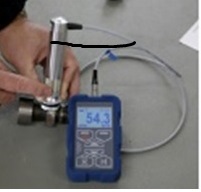 Limitations
Brinnel, Vickers and Rockwell hardness testing requires a clean buffed surface and will leave small indentations on the test surface. Microdur hardness testing requires a near mirror like polished finish to complete testing.